Dr Esther Chan | Side Effects of CAR T Treatment and Management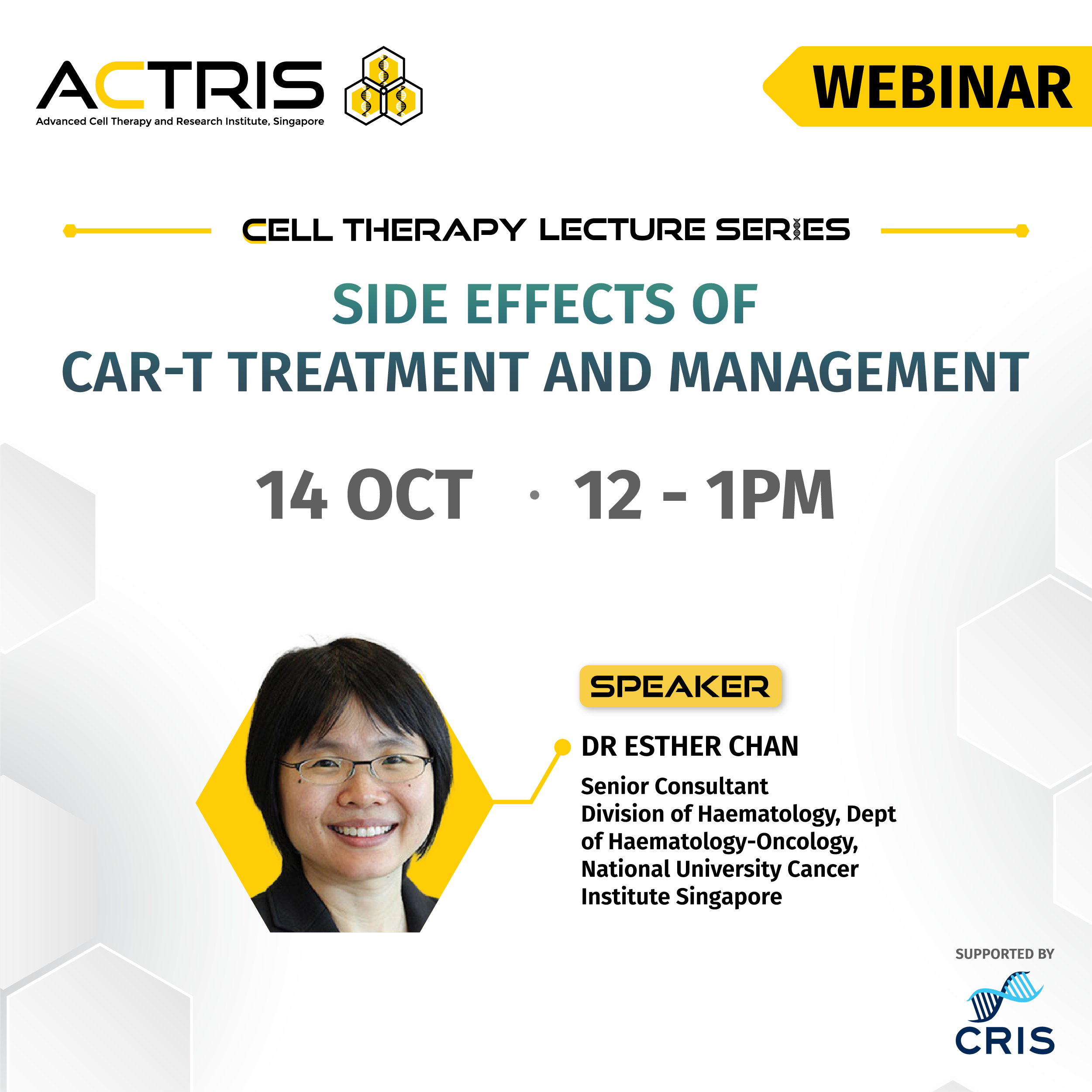 Chimeric Antigen Receptor (CAR) treatment has given hope to many patients who would otherwise succumb to their relapsed/refractory diseases. However, this new therapy is often associated with significant toxicities, leading to morbidities and even mortalities occasionally.
This talk focuses on the common side effects of CAR-T therapy as well as the early recognition and management of these side effects.