Dr Yap Eng Soo | Cell Therapy: Promises and Challenges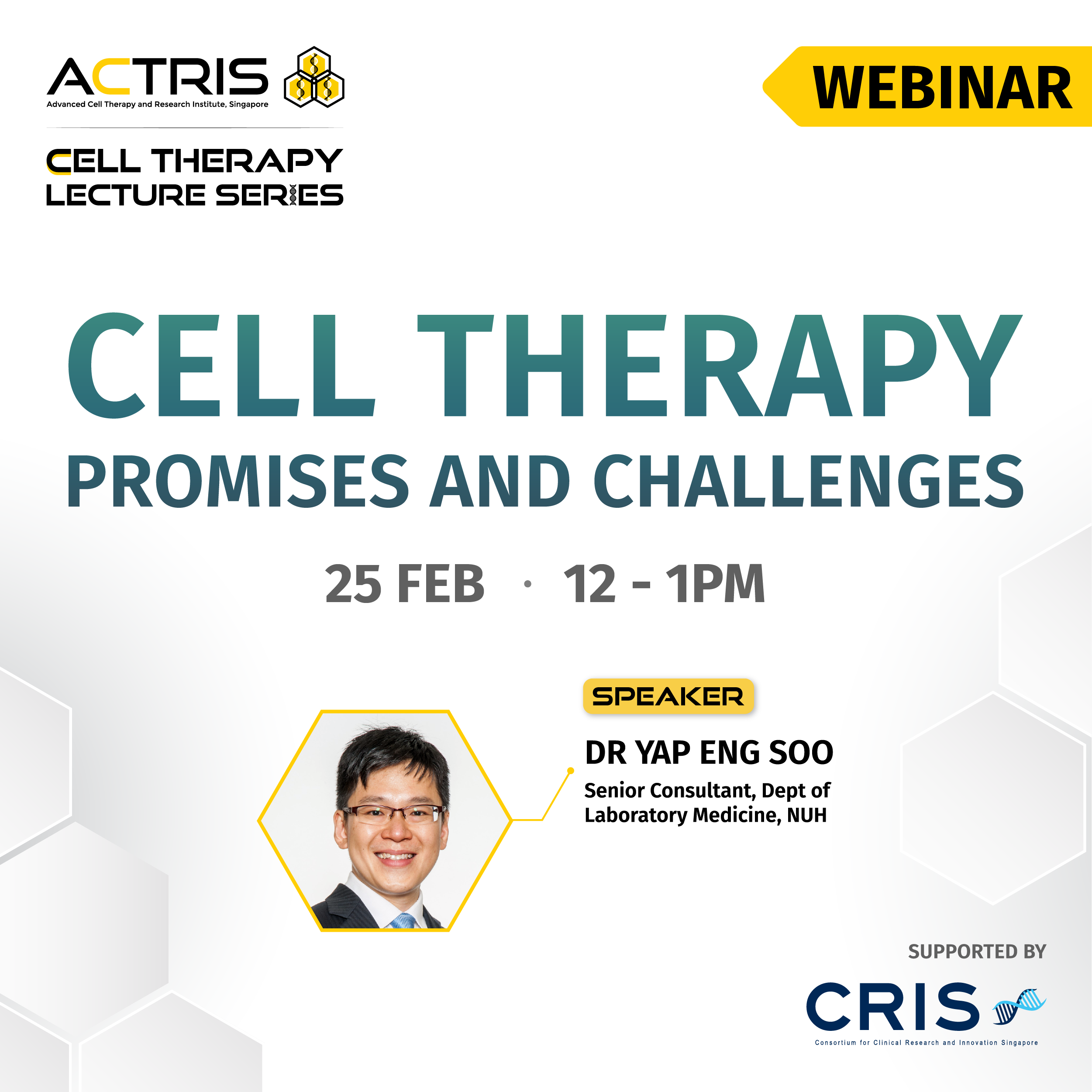 Cell therapy holds enormous promise for the treatment of diseases. 
While the potential of cell therapy has been known for a while, the field has only started to expand in recent years. The use of CAR T-cell therapies to treat blood cancers in 2017 was a critical milestone in the field of cell therapy. Global investment in cell therapy amounted to USD$7.2 billion in 2020. 
Learn more about the advancements and challenges in the field of #celltherapy at the inaugural Cell Therapy Lecture Series organised by the Advanced Cell Therapy and Research Institute, Singapore (ACTRIS).
To receive a copy of the notes on the webinar, please click "Register Now".