Dr Chandramouli Nagarajan | Cell Therapy In Myeloma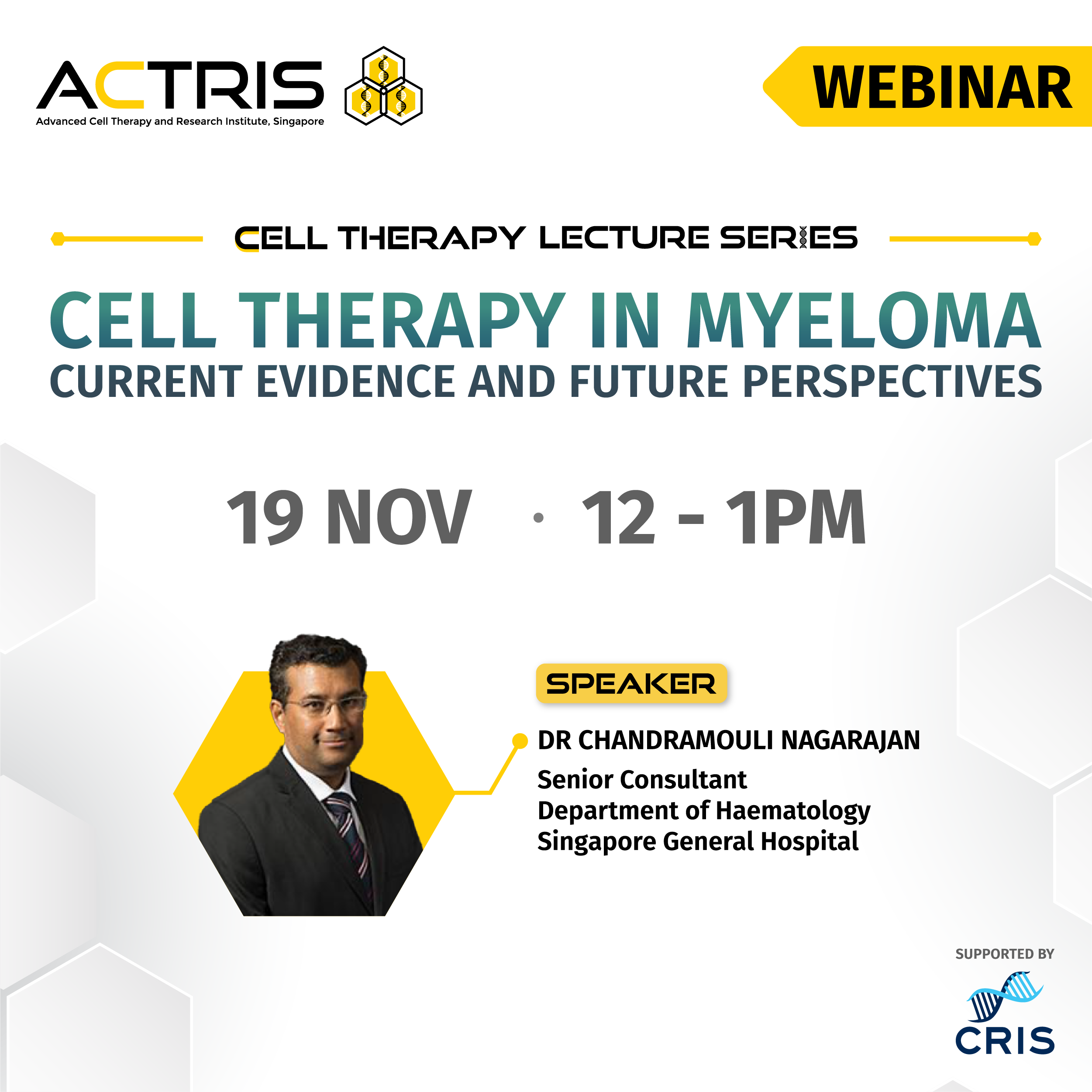 Myeloma, also known as Multiple Myeloma, is a blood cancer of plasma cells.
Join Dr Chandramouli Nagarajan, Senior Consultant Haematologist at the Singapore General Hospital, to review the current use of Chimeric Antigen Receptor (CAR) T-cell therapy in Myeloma and its results. Dr Chandramouli will also discuss the future role of CAR-T therapy during the webinar.